Hydroponic vertical farm - Microfarm
Microfarm  is the perfect solution to make your dream come true.

A farm or garden whether it's in your home, office or even in schools. Fresh, healthy, flavourful vegetables and fruit at your fingertips, with small footprint and in less than one month .

 Growing veggies, herbs, and fruit all year roung is easy; just refill water and nutrients every three weeks.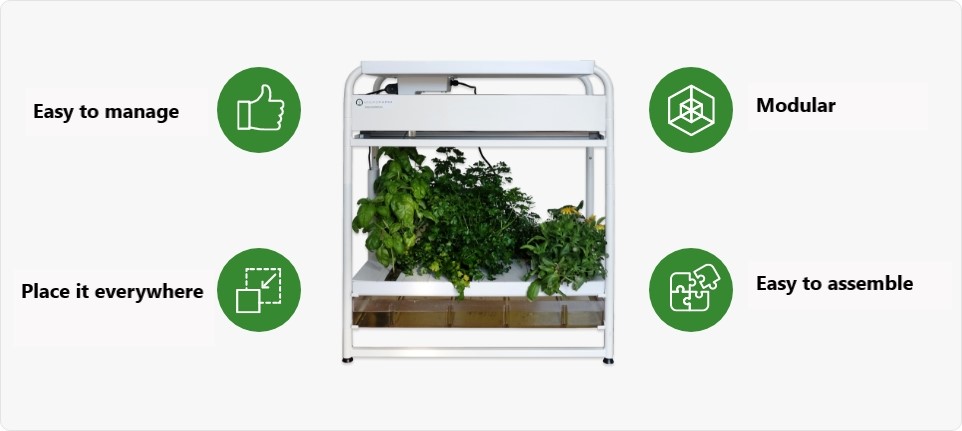 Choose the best solution for you
Suitable for leafy veggies such as: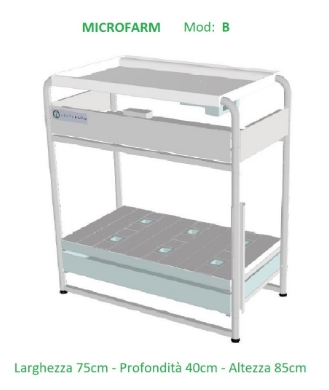 Suitable for head vegetables, aromatic herbs and flowers such as: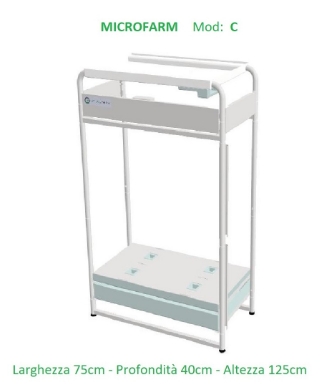 Suitable for flowers and fruit veggies such as: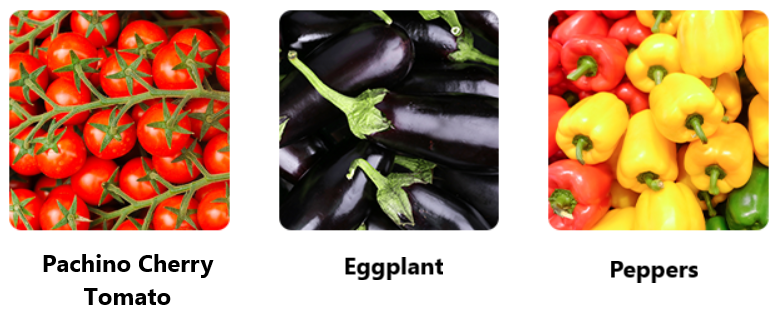 Discover the future of agricolture with our vertical farm!
Customize your own vertical farm now by clicking the button "CONFIGURE YOUR FARM" and start cultivating sustainably and intelligently .

Microfarm is versatile !  Whether it's any room of your home or office, you can choose the colour of your farm that best match where you want to put it.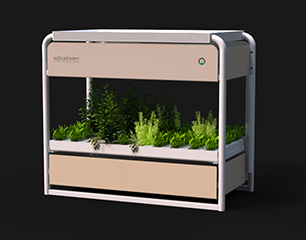 Colours shown in these images are purely indicative and may be slightly different from the final result. 
Control your Microfarm via Web
Your Microfarm is fully automated; you just need to connect to our online control platform. You can do it with your smartphone, tablet or PC or remotely via Internet. Do not worry Novafarm can always connect to your farm. We can provide you with all necessary assistance and ensure you always get the best performance.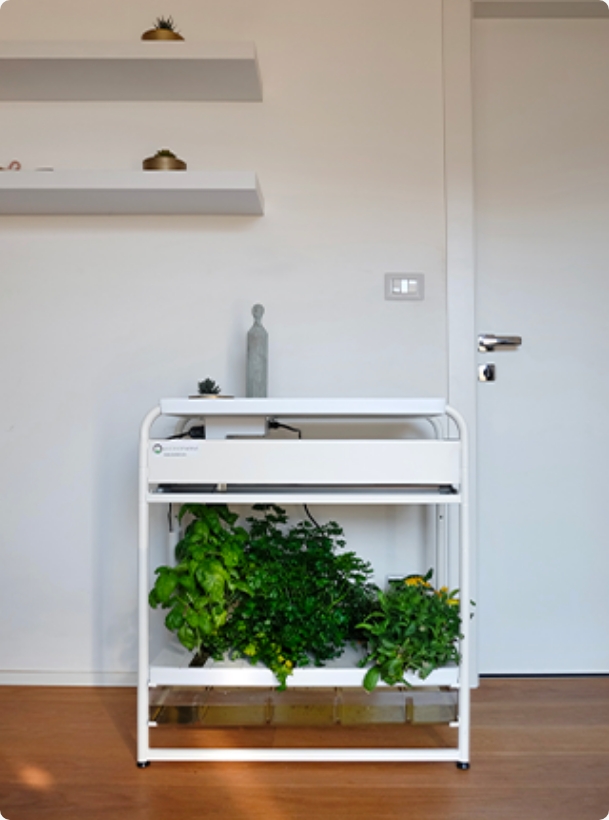 Vertical farm technology uses the plants' skill to grow naturally within a nutrient solution. Plants receive the necessary energy for photosynthesis from special LED lamps. Moreover, the climatic conditions inside homes and the isolation from external environment keep away weeds, pathogens and insects.

Structure: The farm is modular and customizable with 1, 2 or 3 cultivation levels where you can place A/B/C modules according to what you want to grow. 

Light: Each veggie variety needs a specific light spectrum to stimulate its growth. Your Microfarm will be provided with two types of lamps: Type A comes with modules A/B is perfect for leafly green products. Type B has been selected for fruit vegetables and will be installed on module C. The automation system allows you to manage the lighting schedule based on the desidered photoperiod and the activation cycles of water pumps.

Nutrients: provided with the farm
Anyone will be able to use our Microfarm easily. You'll find together with the farm manuals with instructions, tips and useful advice for its use. It will be possible to contact us by email, phone or chat for ny further information.
Each cultivation module consists of three components:
A water and nutrient tank containing the circulation pump. 

A cultivation tub where you can place the cultivation basket.

Two LED lamps
Baskets must be placed on the upper edge of cultivation tub. The quantity and position depend on the size of the product you want to grow. Lids will be provided to close the basket without seed so that light cannot get into the area where roots are developing 
Two type of basket are provided : short and long
The short basket is for a single plant (head of salad , cabbage, basil, tomato etc. ). Place a substrate block ( provided together with Microfarm ) at the bottom of the basket and moisten it with a small amount of water. Sow the seed in the substate and ..... wait. After a month you can harvest and eat ! You can also place a fully grown plant. Be careful to remove all dirt , place in the substrate block and ....wait.
The long basket is for cut products ( lettuce, arugula, radishes etc. ) . Follow the same steps used for short basket. Moisten the substrate, place the seeds in a row along the groove of the substrate and....wait. 
Microfarm is provided with an automation system that will be delivered ready to use. 
It is so easy ! We send you a kit you can assemble with few and simple clicks. Connect the farm to your home electrical network like a regular domestic appliance.
Microfarm is really compact and allows you to place it in any room. In the kitchen, living room, hallway, office or meeting room. Go to BUY NOW bottom and discover the size of your far. You can design it according to your needs. And you can go even further customizing it with coloured side panels.
CAN I PLACE A FULLY GROW PLANTS?
Of course you can. Simply be careful to remove all dirt .
You can grow veggies, fruit and herbs with the only limit of space. 
Leafy veggies: lettuce, chicory, lollo, endive, cabbage and spinach. 

Cutting salads: green and red oak leaf lettuce, arugula, baby spinach, swiss chard, Pak Choi, Tatsoi, Mizuna 

Sprouts and micro leaf

Aromatic herbs basil, parsley, sage, thyme, cilantro, lemon balm, dill, etc.

Celery and fennel 

Broccoli, rape and radish 

Cherry tomatoes and peppers 

Peas and beans 

Strawberries and raspberries 

Flowers such as nasturtium, snapdragons, marigold and bulbs.

Onion and leek
A three level MICROFARM can produce fresh veggies for 4 people family. 
Ladies and gentlemen : the Microfarm